Commercial Tinting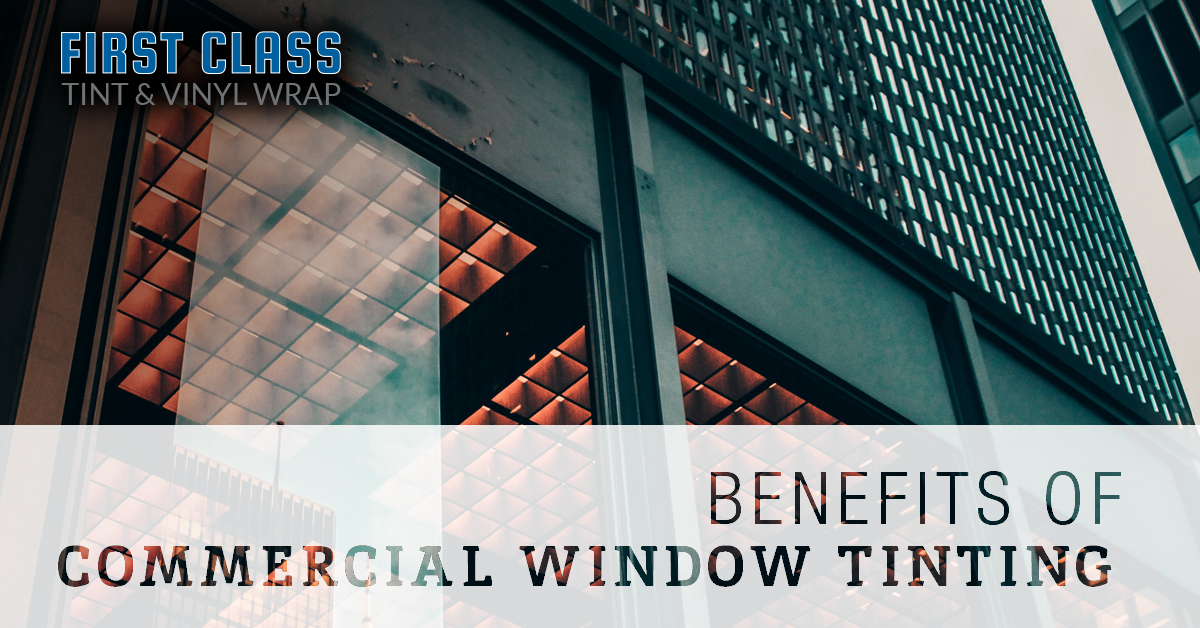 Usually, when one thinks of window tinting, car window tinting is the first thing that comes to mind, but commercial window tinting can be for your office building and it might just be the next best investment. Window tinting has many benefits that can directly and indirectly put money in back in your pocket for the greater success of your company. Here are just a few of the benefits that you will gain when you invest in professional window tinting for your office or commercial building.
Benefits of Window Tinting
Save Money
One of the biggest benefits of window tinting is the amount of money that you will save on your energy bill. Living in sunny Denver and Lakewood Colorado during the summer can wreak havoc on your energy bill as you try to keep your employees, clients, and others comfortable during these scorching summer months. When you install professional window tinting on your commercial building, the heat that penetrates your building through windows is greatly reduced, lowering the temperature in your building and the amount of energy that is used by the HVAC system to keep the building comfortable and cool.
Comfortable Work Environment
Commercial window tinting can also help you create a more pleasant work environment for your employees or those that rent an office in your building. Not only do they remain cooler as the heat  is deflected by the tinting, but the sun's glare that can make working conditions almost impossible is also eliminated. Productivity will increase due to the best working conditions thus benefiting your company's success.
Security
Security is an important concern relating to the well-being of your company and window tinting can aid you in those endeavors. Eyes of the general public and those unsavory persons looking for a way in, will find it difficult to get a clear look inside. Most people, when looking for a place to vandalize or rob, want the easiest option and one that they can break into quickly. Window tinting does not oblige them. Also, some window tinting will hold shattered glass in place still preventing easy access to your building.   
Protection
Repeated sun exposure can not only harm your employees, but also the interior of your building, your equipment, products, and furniture. The sun can cause discoloration, warping, and can significantly reduce the life and value of your building's interior and assets which can be costly to replace and can significantly affect your bottomline. Products on shelves or in open storage in view of the sun can be greatly affected by UV ray exposure and rendered unsellable. Protect your building, furniture, products, employees, and equipment with commercial window tinting.
Interested in Professional Tinting?
Ready to protect your office of commercial building? Contact First Class Tint & Vinyl for more information and get a free quote! We offer professional tinting services to Denver, Lakewood, and the surrounding areas.
Have company vehicles or want to advertise your business?  We also do car wrapping as well! Contact us today!